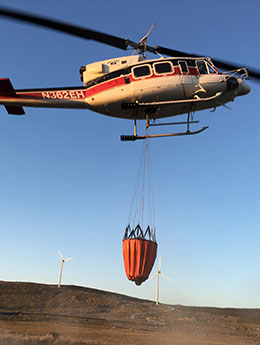 The Commercial Pilot Licence for Helicopters, or CPL(H), is the professional licence which enables you to fly for remuneration. After you have successfully completed the CPL(H) ground course, Northumbria Helicopters can help you with your CPL(H) flight training.
There are a number of reasons for gaining a CPL(H), although the main reason is to launch a career as a professional helicopter pilot. There are a number of exciting careers that will be open to you by gaining a CPL(H), including:
Commercial Charter
Powerline Inspection
Air Ambulance
Offshore Oil and Gas
Police Search and Rescue
Load Lifting
Pre-Entry Requirements For a CPL(H) Licence
There are some pre-entry requirements before you can commence training on the CPL(H) course:
You must be 18 years or over
You must already hold a current PPL(H) - See PPL(H) Training page for more information
You must have completed 155 hours flying time in helicopters, including 50 hours of pilot in command (i.e. Solo), with 10 of these being cross-country
You must have a current, valid pass in all the CPL(H) theoretical knowledge exams
You must hold a EASA-FCL Class 1 medical certificate
Requirements To Gain a CPL(H) Licence
The CPL(H) course is to be considered full-time, and can usually be completed within 3-4 weeks. In order to qualify for the issue of a CPL(H), a candidate must complete the following:
Flight Training
A minimum of 30 hours dual instruction time. An additional 5 hours flight to obtain a night rating. Prior to final flight test with the CAA Examiner, you must pass a pre-flight test to determine your ability to succeed in the final skills test.
Skills Test
There are 5 sections in the skills test, and you will be required to pass all of them.