Birthdays, Anniversaries & More!
Want to give a loved one a gift they'll never forget? Whether celebrating a birthday, anniversary or special event, a pleasure flight from Northumbria Helicopters Limited is a gift that is sure to impress!
Northumbria Helicopters Limited offer fantastic bespoke flights in and around the Tyne & Wear, Cumbria & the Lake District, and Northumberland areas.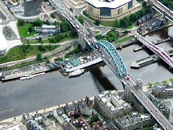 Tyne & Wear
You will fly around the Newcastle area, with great sights over the Tyne & Wear. Enjoy the unforgettable experience of seeing St. James's Park, the Centre of Life, the famous Tyne Bridges and the Angel of the North.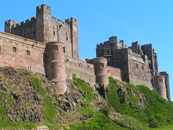 Northumberland
Enjoy an amazing bespoke flight around the Northumberland area, we'll take you anywhere you want to go. At Northumbria Helicopters, we can help you plan the flight of a lifetime - taking in the sights around Northumberland and Southern Scotland. See Bamburgh Castle, Hadrian's Wall and Holy Island of Lindisfarne.